Hold up Imma go way to far into this.
I would make a Waifu with like Rinnegan eyes,
And the power to Shapeshift that way she can look different... and I'll leave it at that. 🐲😐
The monsters out there be strong.
Because someone has to eat those monsters out there. 🐙
Can't have her dying on me... nope we can't have that.😟
So I won't die. ☠️
Because it's a good thing.
She would be the only one of her kind.
Because why not.
Gotta learn some powers.
So she won't take to long learning stuff. ☹️
So we don't get 👏 by the universe.
So we don't bored doing the same thing over and over and over again. 😀
With this I can have the bestest meals all the time.🍝
Her favorite food is Eldritch Delight 🍨 which is made from Eldritch Horrors.🐙
She also likes eating SCP like monsters. 🥯🥓🥬🍅
She has to have one defiant power for my namesake.
And who knows how she truly looks after eating all those cosmic horrors 🤷‍♂️
But with the shapeshifting it matters not.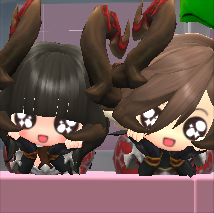 Have fun, till next time.