The ability to release waves of electricity. Sub-power of Electricity Attacks. Variation of Elemental Wave Emission and Energy Wave Emission.
Also Called
Electrical/Lightning Wave Emission/Projection
Electrical/Lightning Pulse Emission
Electromagnetic Wave Emission/Projection
Shock Wave Emission
Capabilities
User can release waves, spirals, rings, pulses, blasts, balls, and bursts of electricity and use them to damage, push, bind and/or paralyze people. They are able to send the elements through any form of matter creating ruptures, and create a pulse of energy that can go through anything, and depending on what the user wants it can either be harmful or harmless.
Applications
Associations
Known Users
Brainstorm (Ben 10 Series)
Andrew (Gone)
Cole MacGrath (inFAMOUS)
Pokemon with the move "Shock Wave" and "Thunder Wave" (Pokemon)
Vortigaunts (Hλlf-Life series)
Sandra (Los Protegidos)
Star Killer (Star Wars: The Force Unleashed)
Static (DC Comics)
Volt (Tales of Eternia)
Yakdoriga (Fairy Tail)
Adam Davenport (Lab Rats); via to his Blast Wave
Spaceman KISS (Scooby-Doo! and KISS: Rock and Roll Mystery)
Many Ultramen, Kaijum & Aliens (Ultraman series)
Zeno Bell and Dufort (Zatch Bell!)
Gallery
Video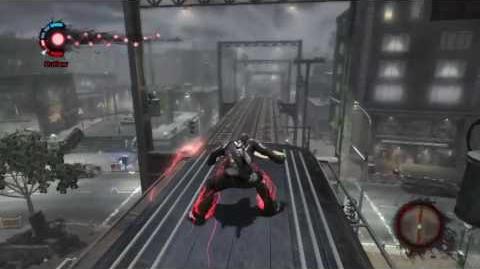 Community content is available under
CC-BY-SA
unless otherwise noted.