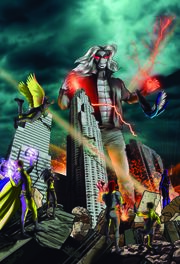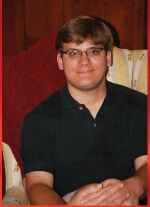 I am a 24-year-old writer with high functioning autism that lives in Tustin, CA. I have been writing all of my life and I am self-taught. I graduated from Arnold O. Beckman High School in Tustin, CA in 2008. I am currently attending Santa Ana City College/ Santiago Canyon College working towards my Associates of Arts Degree in Library Technology. I then plan on transferring to Concordia University to get my Bachelor of Fine Arts in Creative Writing. I am a published author of two science fiction/superhero books titled, "The Young Guardians and the Genesis Spell" and "The Young Guardians and the Great Darkness." I am a longtime science fiction devotee that envisions a world very different from our own. In my writing I create a place where young men and women are empowered superheroes responsible for changing the course of history. I am currently working on the third book. I plan on several more books in this series. I was a keynote speaker for teachers employed by the Orange County Department of Education at their Fall Orientation in 2009. I have worked at the Tustin Library for the past three years. My goal is to be a public speaker for Autism, particularly bullying. I will continue to write books and hope to one day produce and make films about my published books.
The following link is about an article about me in the Orange County Register Newspaper:
http://www.ocregister.com/news/brown-370362-book-young.html
The following link is about an interview I did that ended up on Del Rey Books' website:
http://universe.suvudu.com/post/author-interview-grady-p-brown
The following link is about when I was a guest on a national autism awareness webcast called Autism Live:
http://youtu.be/FvcMm6JHxq0
Both of my books are available on Amazon Kindle for $0.99 per book!
My favorite powers
Community content is available under
CC-BY-SA
unless otherwise noted.