Line 35:
Line 35:
 

# [[Supernatural Voice]]

 

# [[Supernatural Voice]]

 

# [[Infinite Energy]]

 

# [[Infinite Energy]]

 
+

# [[Game Manipulation]]

 
 
 

== Ideas ==

 

== Ideas ==
---
Revision as of 16:06, 26 September 2019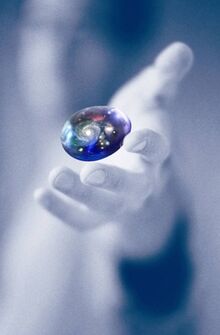 This is your user page. Please edit this page to tell the community about yourself!
Pages I created or influenced
Favorite Powers
Ideas
Physics Intuition - Ability to have an innate knowledge of Physics
Space Navigation Intuition - Navigation Intuition for Space
Phoenix Soul - power to have the life force of a Phoenix
Political Intuition - The ability to have an innate knowledge of politics
Aeropotence - Power to have absolute control over air and abilities associated with it
Deity Element Manipulation

Deity Fire Manipulation
Volatile Lightning manipulation - power to control Lightning that explodes
Combat Deity Physiology
Necrotic wish-granting- a power to grant the final wishes before death.
Primordial Rune Manipulation - manipulate runes of a primal nature Wyrdmarks
Infinitium Condition - Users Condition in all aspects are infinitely growing
Constellation Creature Creation - Create living creatures out of constellations
Mountain Lordship
Wetland Lordship
Garden Lordship
War Deity Physiology
Joint Projects
Dragon-Fox_7 Deity Physiologies
Polytheistic Deity Physiologies
Solar Deity Physiology
Creator Deity Physiology
Destroyer Deity Physiology
Lunar Deity Physiology
Knowledge Deity Physiology
Mother Goddess Physiology
Sky Father Physiology
Community content is available under
CC-BY-SA
unless otherwise noted.