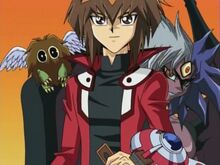 Hi, I've been going to this sight for a while so I decided to join in.
Top 12 Favorite Anime Series
Rosario + Vampire
Yu-Gi-Oh! GX
Fruits Basket
Kanon & Clannad
Mobile Suit Gundam Wing
El-Hazard
The World God Only Knows
Black Butler
Higurashi: When They Cry
Cat Planet Cuties
Tenchi Muyo!
Sekirei
Top 10 Favorite Video Games
Fallout: New Vegas
The Elder Scrolls V: Skyrim
Dead Island
Oni
Command & Conquered: Renegade
Red Alert 2
Fable 2
Dead Space
Batman: Arkham City
Brutal Legend
Community content is available under
CC-BY-SA
unless otherwise noted.