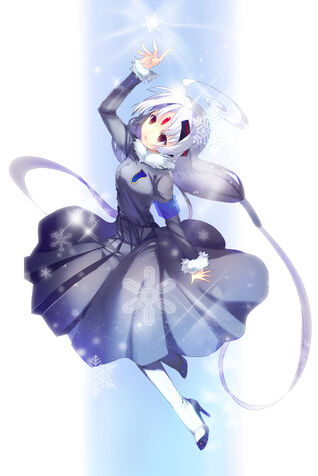 Name
:Tikhaya Melodii
Alias:ANS-216,Snow Fairy,White Flower
Archtypes:Fragile Flower,Shrinking Violet,All-Loving Heroine,Moe,Badass Adorable.
Birthday:December 25
Species:Human (Modified)
Hobbies:Reading,Flower Picking,Strolling,Sightseeing,Helping.
Values:Her Life,Shisei Yugami,Her Diary,Her Memories.
Mottos:"Life is truely beautiful."
Quotes:"I want to live this moment...of pure joy."
"Please,don't throw it all away."
"I know you've made mistakes,but that's just you living isn't it?
"Yes....YES it was worth it."
Likes:Happy moments,Hugs,Family and Friends,Snow.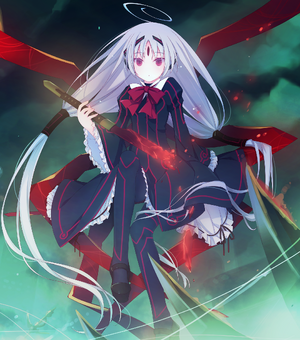 Dislike
:Tragedy,Sensless Destruction.
Alignment:Neutral Good
Abilities:Absorbing Replication,Enhanced Power Replication,Foreign Material Manipulation(Normal)/Reality Warping (Awakened)
Favored Sub-Abilities:

Background:
General Information (Personality,Attitude,Lifestyle,Combat Info,Etc.):
Apantasi

Relationships: