NAME: TED
POWERS:
Mortality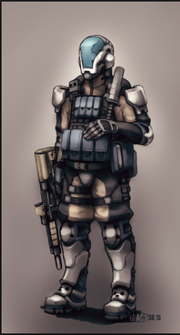 Ultimate level Jinxed 
Cursed: (and not the good kind)
Infinite unstoppable Resurrection 
Planeswalking via Omniversal Doorknob 
Backstory: After the Near human genocide millions of human survivors were left without a job and a home. but they were still better off then Ted who became a mercenary for hire. But do not be fooled by his apperence he is actually terrible at his career. Getting caught and killed many times never getting used to the pain of death. But there are strange things about him such as every time he dies a stone tablet is left at the spot saying on it "Fight fire with fire and you just end up with even more fire" which none of his killers understand 
TED (up)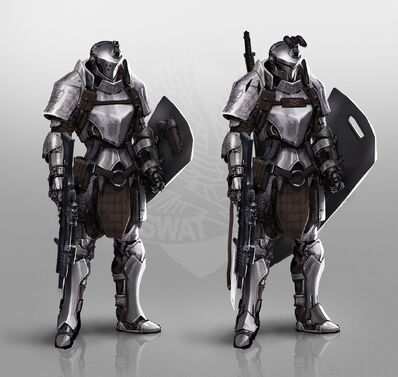 Character facts
-possibly the weakest character in this wiki 
-was hired throughout the Cursed Warriorverse on different teams 
-was hired by basically everybody and all that he got out of it was pocket change
-Jokes on a daily basis
Items:
most of the time the only reason Ted completes missions is because of these three items:
-The Omniversal doorknob: An alien artifact shaped like a door knob it grants Ted with the ability of Planeswalking
-Orb of Marvel Future Fight Arena Physics: in a nutshell it basically throws all chance, absurdity, and unfairness out of the window for one hour and in that time anyone can beat anyone no matter what type of character they are. E.x.: a mere urban assassin character could beat a godlike character while this is activated. it even affects those with the power Freedom.
-Sera v1: she acts as his personal A.I. and assists him on missions.( http://powerlisting.wikia.com/wiki/User_blog:Cursed_warrior_343/Sera_v1)
Quotes
Elite Guard: Freeze insurgent
Ted: my name's Ted, For your information
Elite Guard: [SEARCHES AND FINDS ALL THE CRIMES TED HAS COMMITED]
Elite Guard: you are under arrest, anything you say will be used against you (DRAWS WEAPON)
Ted: or what? your just one guy-
[IS IMMEDIATLY SURROUNDED BY MULTIPLE GUARDS]
Ted: oh s***!! 
Themes:
Intro: https://www.youtube.com/watch?v=j9iiD-DUqjA
First apperence: https://www.youtube.com/watch?v=LnSp9rgfel8
Pictures:
1st: current armor 
2nd: famous armor
3rd: Special edition Knighted Crossover armor
Community content is available under
CC-BY-SA
unless otherwise noted.