Name: Salem
Age: ???
Gender: Female
Ethnicity: ???
Height: 6ft
Species: Anti-God
Status: Married
Theme Song: Warship My Wreck by Marilyn Manson
The Pale Emperor ℗ 2015 Hell, Etc under exclusive licence to Cooking Vinyl Limited Released on: 2014-10-28 Auto-generated by YouTube.
SHOW MORE
Occupation: Anti-Goddess, Ruler of the Forbidden Realm
Personality: Salem is a dark individual that loves making all kinds of heresies & destruction. all she wants is destruction & death. With all this darkness, she generally keeps calm & speaks in a calm tone. She will not refrain from verbally abusing her opponents though & she will go tom places she didn't need to go, all the time.
She also displays the features of motherly-like figure as well. For those who choose to serve her, she will not refrain from hold them & treating them as her own children. If any of her followers die, she will experience some form of dismay by saying "my child" & shed some tears.
When it comes to romantic relationships, she displays a dominant role. She prefers to make the decisions (with the aid of her partner) & she is the one usually pampered.

Abilities
Power
Anti-Goddess Physiology: Salem is the creator & ruler of the Forbidden Realm. As the Anti-Goddess, she possesses many powers.
Omnipresence: User is present everywhere at the same time, referring to an unbounded or universal presence. It is related to the concept of ubiquity, the ability to be everywhere and nowhere (at once).
Omnislayer: Salem can kill/destroy any being and slaughter entire races of even the most powerful entities.
Apocalyptic Force Manipulation: Salem is able to control the final force, the one that causes all of existence to end. Apocalyptic force does not mean she needs to necessarily destroy, just end a universal cycle making it the representation of end or omega. She can truly tamper with the end power of existence and terminate any universal cycle, creating absolute chaos.
Chaos Manipulation: Salem can create, shape and manipulate the chaotic forces in the universe, allowing her to manipulate probability or manipulate and even shatter reality. She's able to change, mutate, destroy or otherwise manipulate any matter, space/time, living beings, organizations or minds and spirits as well as containing it, so it doesn't spread or spreads only on desired way.
Primordial Darkness Manipulation: Salem can control the primal darkness that has existed before creation, and represents the darker aspect of primal creation alongside the Light, both being two halves of the same coin, yet stand opposite. Due to its primordial nature it goes beyond concepts of good, evil, and even neutrality.
Void Manipulation: Salem can create, shape and manipulate nothingness, the absence of entities or substance; with this she can remove energy and matter from existence, by simply making things disappear, preventing energy from ever being conceived or via varied other means. She can control the essence of oblivion, allowing them to delete an eternity, removing targets from all lineages of time in every dimension, alter, reverse, or negate energy; etc. This could also lead to an ultimate goal of "destroying matter," as in bringing it out of existence.
Anti-World: Salem can (& has) create(d) malformed versions of worlds on a multiversal scale. Creating a second multiverse filled with an infinite collection of blasphemous and chaotic realities. A verse formed of every fear and bad decision ever made or dreamt, a verse made up of every possible horror imaginable and grows more powerful with every evil action, bad thought or sin from the original multiverse and it's inhabitants. This verse literally feeds and thrives off "everything wrong". Along with the verse, its inhabitants may also be corrupted, evil or outright the worst versions of the original inhabitants of the original multiverse whether if their mortals, gods or cosmic entities.
History
Salem is defective version of a race of super celestial creatures called the Celestial-Forgers who forged the omniverse. She's like 1 of the reject bread stick & was thrown into the reject pile. This said reject pile was the rest of the Celestial-Forgers' mistakes. This soup of negative & blasphemous energy filled her & she mutated into the direct opposite of Celestial Forgers. Instead creating good worlds & wanting to create at all, she wanted to make a twisted realm & she wanted to destroy. They sealed her off from the rest of the multiverse along with the energies that mutated her. This proved to be a very very very bad mistake. She flourished & became stronger that Celestial-Forgers themselves. She easily eviscerated an entire multiverse they created with ease. Knowing that she became so powerful, she stopped & basked in the raw fear she caused up among her brothers & sisters.

Relationships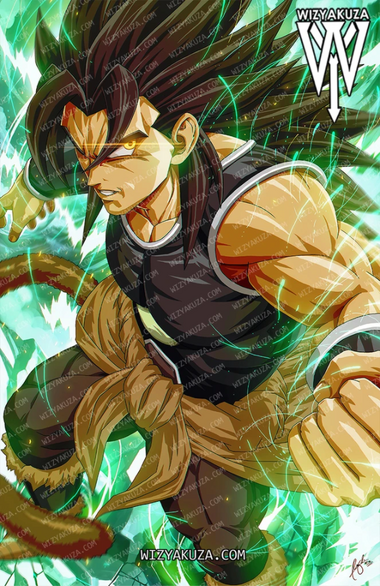 Yasuke: Yasuke meet Salem when she summoned him to her realm in his sleep. She has watched him for for years growing up & becoming more powerful & when he reached adult hood her fascination in him became romantic. She offered him such a close position to her in an effort to get closer to him. Yasuke at first thought that she just wanted a friend but as time went on, he realized that her intentions were more personal. Yasuke not having any knowledge on romance was nervous for the first time in his life.
While eating one time together, she finally spoke out about her love for him & asked he he had felt the same way. Yasuke himself had feelings for her to so he said he felt the same way.
They later got engaged & she said she'd only marry him if he proved to fulfill his role as the Supreme Destroyer. He devastated an entire universe in her name & afterwards they got married.
They have a very loving relationship & she enjoys watching him destroying countless realities in her name.
Heretic: Heretic is Salem's daughter. Salem loves her daughter very much & Heretic loves her mother very much. Heretic takes pride in her mother & she has a great connection with her.
Trivia
With the help of @Carcassfrozenyogurt @Mjt017 @CodeX13579 @DragoHeroes @Kingdragon16 @KinderEggIceCream @Nexus1011 @Darthren132 @Callumvesper1 @Sasoriuchiha10101 @Heartless Frost @Grand Servant Salt Pile @Dragonslayercoyote @ScepterTA @Ahoney98 @Yagworm @Dlittlemermaid @Yeetwriter90 @Xavtheking @Theonebeyondall @ShadedDeath @AshuaFC @LardWad420 @Kuan Max @Lucifernightstar @YSrocks101 @Alex8784 @DragonRex363 @Sam Wickes @BurningGodzilla07 @Jack em all @IcyPole @DANNY PHANTOM1010@Alysam332 @Infinity Stoned 93 Heartz13 @AZ9632 @Eliakub19 @Jkross@Aernex @Jack S Lore @306atbean @SecretLoverBomb @TheRadioactiveElijah @Pocky740 @Yahd184 @Nathaniel Robey @DOPOP @Josiah Carter-jones @Wyz'Ard Arogoa, I was able to decide for Salem to look the way she does.

Salem's design come from Scarlet Witch from the MCU (or Earth - 1999999).
Community content is available under
CC-BY-SA
unless otherwise noted.